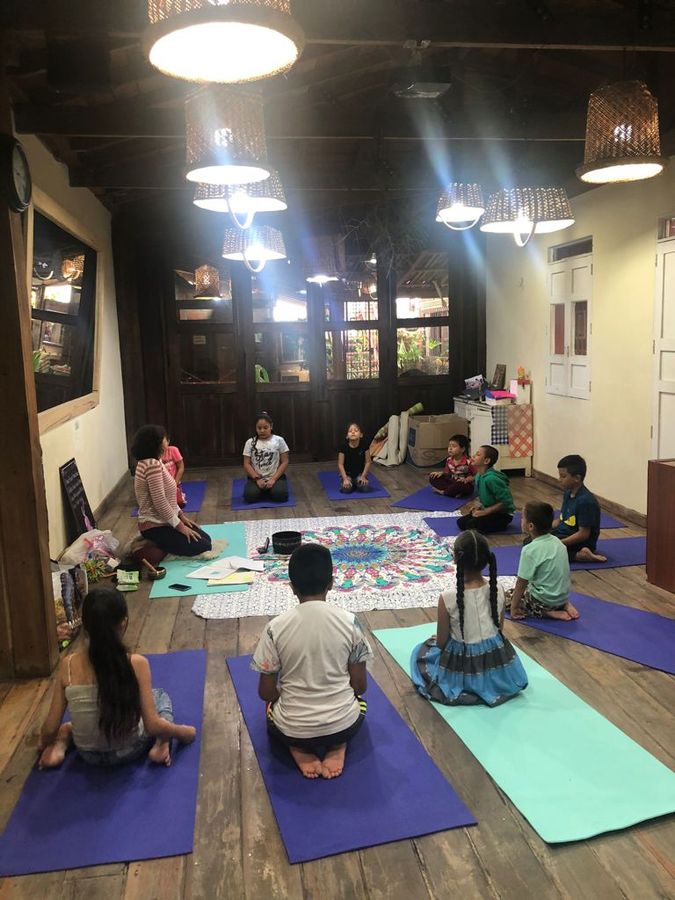 Our second fundraiser of November 22nd brought in $5,100.00. 2020 being a very difficult year we are pleased with the result and luckily this amount of money goes a long way in Colombia. 
100% of the donation goes to Café Ilusión as no expenses are taken from the donation.


As of February 1st, the children are again allowed in person at Café Ilusion although with a lesser number of children and a reduced staff. It has been a very difficult financial year for Café Illusion as well.
Noelle started again to teach yoga to the children with smaller group to respect the distance between kids.
At least we do have 1 good story during the pandemic. Started last April. As we go to a local store close to home, we noticed a woman with a very young girl selling candy on a corner. She is a Venezuelan fleeing her country as most of them. While going by, we gave her food, drawing book and cloth for the girl. After a few months Noelle told her that it was not good for her daughter to be sitting on that corner all day and mention Café Illusion, but she was very protective of her daughter and did not want to hear about it. Anyway, we kept on seeing her in the course of the year and start building some trust. In January, Noelle mentioned again the association and she was willing to look into it because the social service of the city told her that she could not have her child on the street with her. We had a meeting with her and her 2 children, Isabella 5 and her brother Emilson 11 at Café Illusion and they were able to qualify the boy because he could register to a local school. For the girl, they can only take 3 or 4 very young kids at a time due to limited staff to take care of kids of that age. So, they cannot take her now. Hopefully soon. 
This is very rewarding for us and motivate us to keep on helping one child at a time.
Your support does not only help the association financially but give Noelle and I an incentive to keep on going with our endeavor.
Please donate generously.