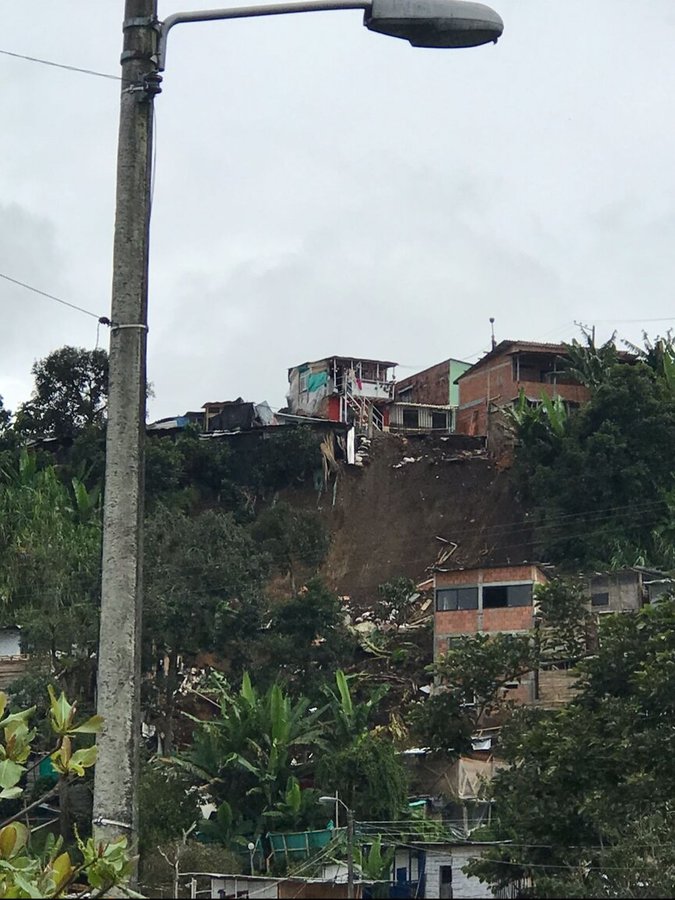 Our third annual fundraiser of December 5th 2021 brought in $7,600.00. 
100% of the donation goes to Café Ilusión as no expenses are taken from the donation.
Here is another story of what your donation can do.
Last year we visited a family of 5 (mother with 4 children). The 4 kids go to Café Ilusion. They live in a dangerous area subject to landslide which was a worry for the people at Café Ilusion.

But the mother did not want to leave as it is her house (wood and plastic cover) that she built and it was free. Because she lived outside  the city, the monthly cost of transportation is about the equivalent of the rent of a place downtown. This what the people at Café Ilusion used to make her decide to move. 

When she found a place, she had to pay deposit and advance rent. We help with that cost. Last year in October, she finally moved. Two months later, a landslide (see picture) took her old home away with the neighbor home as well. She got saved. The neighbor, family of 4 did not get that lucky they all died in the landslide. Your donation helped with the advance rent and that saved their lives.
Please make a donation at www.iaicf.org