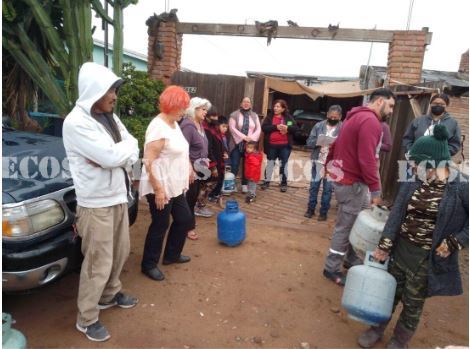 By Juan Pablo Sebastian


Of French nationality, Mrs. Danielle Williams is a foreign resident with a great love for Rosarito and its people, especially those most in need.


Without being part of the government, it actively participates in supporting the attention of basic needs, with the delivery of free gas mines, pantries and other social support that are within their reach.


Every Friday, it delivers support to families who live in areas selected by the same community leaders with whom it works.


This work is possible thanks to the sponsorship of foreign volunteers who make financial and in-kind contributions.


Although it has been supporting the Rosaritense community since 2019, it was during the pandemic that it included the delivery of gas, after observing the precarious conditions in which many poor families live, whom the authorities support with pantries.


"I was a volunteer supporting Rosario Castillo with the community kitchen, preparing and giving away food to people during the pandemic. My idea of ​​distributing gas arose when I realized that many people did not have a stove or gas to cook the food they were given, so I decided to start distributing gas to all those families so that they could cook the food they received", explained the philanthropic volunteer.


Their work has been highly appreciated by the beneficiaries and the Rosaritense community in general, since the cost of filling a 10-kilo mine is approximately 230 pesos, which represents help especially for large and low-income families.


Danielle Williams thanked all those volunteers who make it possible to deliver this support to vulnerable families and announced that they have scheduled a fundraising event on Valentine's in February.